Your Health, in Your Hands 
Best Health Checkups in UAE.
If you are looking for a modern-day comprehensive health checkup to put you at ease and give you a complete picture of your health, you are in the right place. Our new Al Zahra Wellness powered by Eternity is here now, ready to guide you to become healthier and better version of you. 
About us 
Al Zahra Wellness in collaboration with Eternity Clinics, is specialized division of Al Zahra Hospital Dubai focusing on the preventive medicine and comprehensive health checkups.  
Because Health is our biggest asset, the Clinic offers unique, all-encompassing health checkups for every everyone and every condition. 
Catering to both individuals and corporations, we offer solutions to safeguard your life, increase your vitality and empower you to take control of your own health. Our personalized health checkup packages are designed for all individuals and budgets and health needs. 
What We Offer 

 
Using the most advanced diagnostic technology, we focus on predictive and preventive health screening in combination with age management. To safeguard your life, we test across the full medical spectrum, including the early detection of: 
Cancer – Cardiovascular Disease, such as Heart Attack and Stroke – Diabetes & Hormone Imbalances – Nutrition including vitamins and minerals – Genetics & and many other life-threatening or life-altering diseases.  
We provide a comprehensive health checkup packages, equipped with the newest technology and special guidelines for you to become a better and healthier version of you. 
We can help to increase your vitality with the correct bio-identical hormones, detoxification and stem cell treatments, IV drips, nutritional supplements and other programs. Our personal product recommendations are always based on your precise health screening results. 
Why Choose Us 

 
Not only do we pioneer the next generation of wellness in the UAE, our easy-to-understand reports allow you to take control of your own health. We provide a kind of profit-and-loss statement, the P&L of your health, so you can view your health results and forecast your health status. We benchmark your results against hundreds of thousands of people undergoing the same tests in your age range. This way you will be able to clearly identify your health status against the mass health condiiton of people your age. The results are available online and conveniently on your own secure, smartphone application. Our advanced software allows you to benchmark and set yourself individual health KPIs, and to measure your progress against them on your personal health app. 
Corporate Wellness 

 
We believe that a healthy workforce is the key to success. Therefore Al Zahra Wellness powered by Eternity offers a range of Corporate Health Checkups and screenings to ensuure the health of your employees and empower them with the necessary tools to become the best version of themselves. To facilitate the process and ensure the wellbeing of your employees, we offer these health checkups in the comfort of your offices.  
In order to frther meet the needs to corporations, we can personalize health checkups based on the company's specific needs. Complimenting the checkup offering we furthermore offer complimentary health and wellness webinars to employees.  
Our team of highly qualified and experienced physicians drawn from across the world.
Blogs, guides, videos and other downloadable resources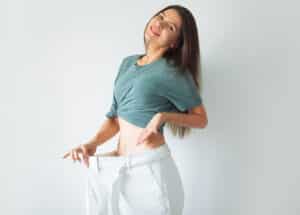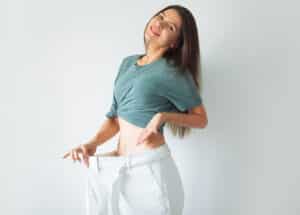 Alternative weight loss solutions have recently been gaining popularity. They have made the process of excessive weight loss easier and in addition alternative weight loss solutions significantly improve the overall health and quality of life for those struggling with obesity or being overweight. A recent procedure that is now on the rise, is the Elipse Gastric Balloon procedure.
Read More »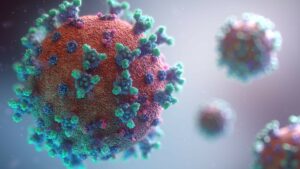 Dr. Osman El-Labban Head of Family Medicine Department – BSc, MB BCH, MRCGP (UK) Dr. Osman El-Labban Head of Family Medicine Department – BSc, MB
Read More »