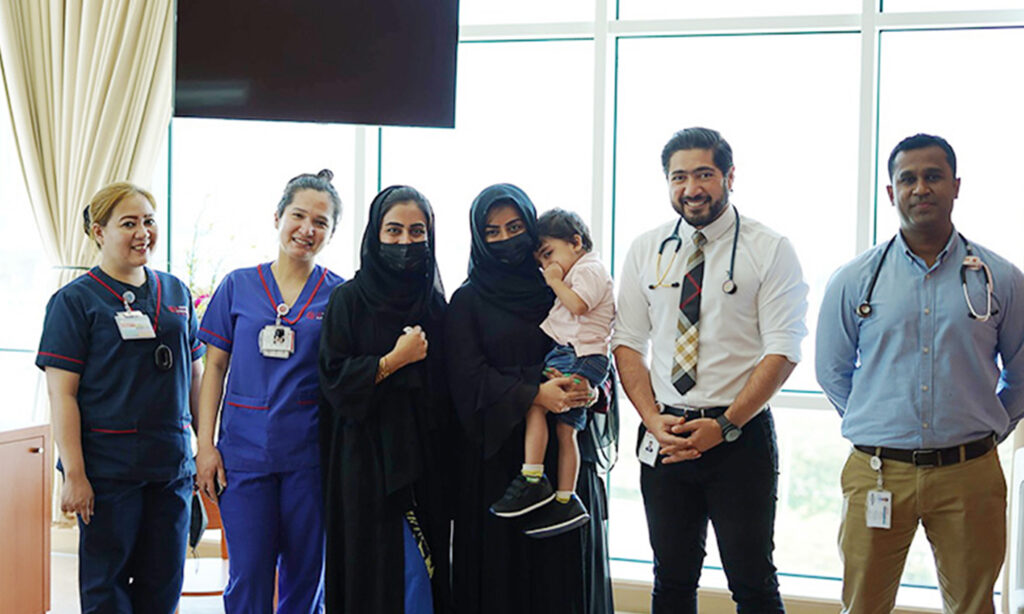 Dubai, UAE (30/9/21): Published in Gulf Today
A specialised medical team at Al Zahra Hospital in Dubai was able to save the life of a two-year-old child, after taking the wrong medication, which almost cost him his life, as his survival rate was not more than 50%.
The mother of the child explained that her son was suffering from severe pain, difficulty breathing, and entered a state of complete fatigue, which prompted us to go to the hospital urgently, and after the initial diagnosis, the hospital formed a medical team of different specialties, to save the child's life.
The leader of the medical team, specialist in pediatrics and neonatology, Dr Muhammad Suleiman, said that after reviewing the child's medical history, and conducting the necessary tests in the hospital, the specialists confirmed that the critical condition he was exposed to occurred due to the wrong medication he took before entering the hospital, which caused severe burns in his body.
The upper and lower airways, with respiratory failure affecting its organs, in addition to the suspicion of a bacterial infection. The specialist of pediatrics and neonatology at the hospital, Dr Amr Al-Zawahiri, said, "The intensive care team and pediatric critical care specialists worked to save the child, as he underwent a treatment plan using the latest technologies, techniques, and within a few days he recovered fully."
Al Zawahiri added: "We faced many challenges during the treatment journey, most notably the patient's suffering from inflammation in the heart muscle, the impact of the child's immune system, and then the impact of the heart and liver, and the suspension of the work of the bone marrow, in addition to a disorder in lung functions, indicating that he survived the damages of the wrong medication. It is a medical achievement."