Artificial Intelligence Elevating Patient Communication and Access to Care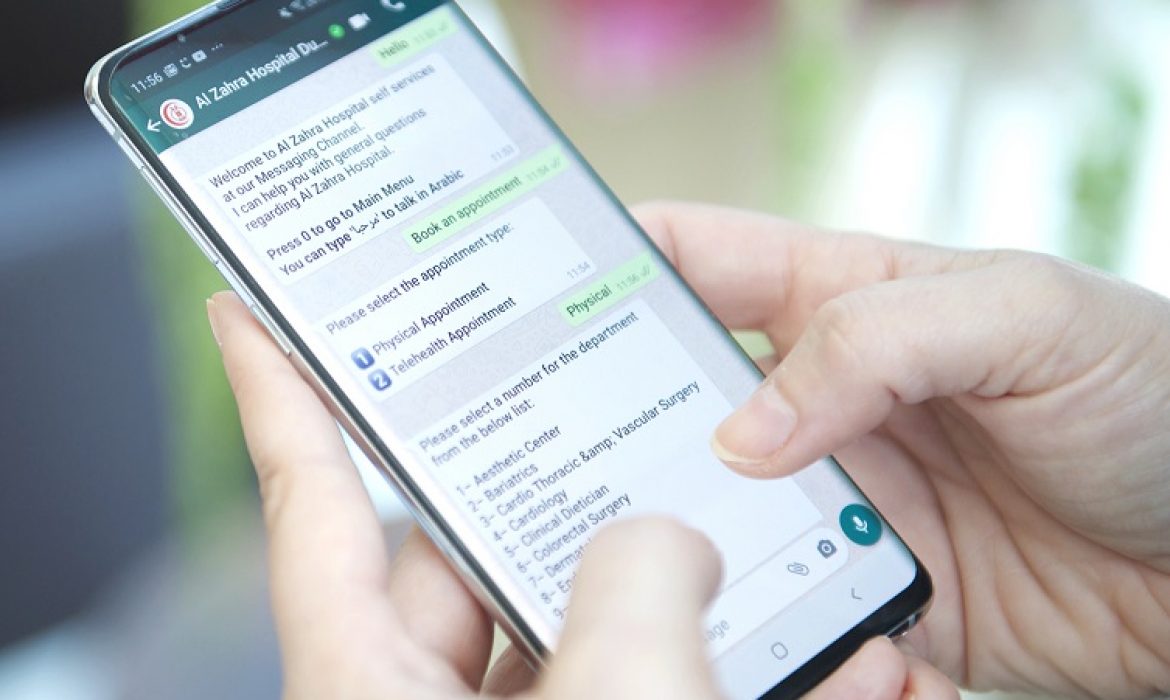 Al Zahra Hospital Dubai adopts Artificially Intelligence powered platforms to elevate patient driven communication and access to care
Patients can now book instantly through WhatsApp Business, Facebook and the Website with an Artificially Intelligent Virtual Assistant
Dubai August 2020 – Al Zahra Hospital Dubai announced the AI powering of all communication and appointment booking platforms, to ease access to care and communication with their patients. This innovative shift has resulted from the company's mission to always deliver patient centric services, focusing on technological advancements.
Artificial Intelligence has been at the forefront of most Information Technology advancements bringing with it immense advantages for both companies and end consumers. Although, there has been increased adoption of Artificial Intelligence by many healthcare providers in the operational or medical aspects of healthcare delivery, very few companies have considered how this novel technology can be used in streamlining patient communication or access to care.
"We consider ourselves an "intelligent" company, using and analyzing data to assess consumer behavior trends so we can better cater to our growing patient bases. We understand that the 2020 patient wants instant access and response and is not willing to wait, while doing everything from the comfort of their mobiles. Our AI powered WhatsApp channel is perhaps the most convenient and emancipated means to instantly book and access doctors schedules, as well as providing a plethora of other services" – Dr. Mohaymen Abdelghany, CEO Al Zahra Hospital Dubai.
"Almost all providers have booking systems accessible through their social media channels, website or WhatsApp. The key here however is Instant Access, a novelty that we bring to the market. Anyone can Instantly book appointments in real time, access their medical records, get health tips, prescriptions and many other services directly through their WhatsApp and other platforms" – Mohammed Gamal, IT Director Al Zahra Hospital Dubai.
Hossam Amer, the General Manager of novomind MEA, the development company of the AI powered Al Zahra project & European technology leader stated: "Al Zahra Hospital is the first hospital in Dubai to fully integrate all the consumer facing platforms under an Artificial Intelligence powered umbrella eliminating waiting time for people seeking appointments or information. The chatbot integrated with the hospital backend systems, smart enough to humanized, having the ability to interpret patient's written requests and respond accordingly hence removing the mechanical aspect of communication."
The company expects a very positive impact on patient experiences and is dedicated to staying at the forefront of technological innovations and continuous improvement of consumer journeys and clinical outcomes.
Related Posts